Flipkart to sell another 20,000 units of Xiaomi Mi3 phones today in its Fourth Flash Sale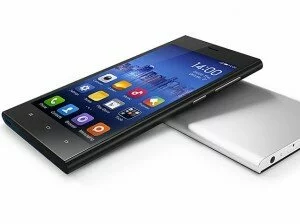 Popular Chinese feature-rich smartphone Xiaomi Mi3 is all set to go for its fourth flash sale in India on 12 August.
The fourth sale of the Xiaomi Mi 3 will kick off on Flipkart at 2PM toady and Xiaomi has already revealed that 20,000 units of the smartphone will go on sale, and more than 100,000 people have already registered for it. Xiaomi has also clarified that interested consumers who registered for the third Mi 3 flash sale will have to register again for the next sale.
Hugo Barra, Vice President, Xiaomi Global said -
"We are completely overwhelmed by the demand for Mi 3 by our fans here in India and are working diligently with our manufacturing partners as well as our local partners and the user community here in India to bring more devices and deliver the best possible product experience with Mi 3 and other models to come."
Flipkart co-founder & CEO Sachin Bansal said -
"The Mi sales model is a new concept for us at Flipkart and the Indian customers in general. We learned a lot during last week's first sale and, after directing our entire team to work on improving the customer experience over the last week, we have made significant progress. The site held up extremely well today and no major issues have been reported. We are working towards an even more seamless experience for our customers in the future."
The Xiaomi Mi 3 is priced at Rs 13,999 and boasts features normally associated with smartphones priced above Rs 30,000.
{total}
', enableHover: false, enableTracking: true, click: function(api, options){ api.simulateClick(); api.openPopup('facebook'); } }); jQuery('#googleplus').sharrre({ share: { googlePlus: true }, template: '
{total}
', enableHover: false, enableTracking: true, urlCurl: 'https://telenews.in/wp-content/themes/hueman/js/sharrre.php', click: function(api, options){ api.simulateClick(); api.openPopup('googlePlus'); } }); jQuery('#pinterest').sharrre({ share: { pinterest: true }, template: '
{total}
', enableHover: false, enableTracking: true, buttons: { pinterest: { description: 'Flipkart to sell another 20,000 units of Xiaomi Mi3 phones today in its Fourth Flash Sale',media: 'https://telenews.in/wp-content/uploads/2014/08/xiaomi_mi_3_india_launch.jpg' } }, click: function(api, options){ api.simulateClick(); api.openPopup('pinterest'); } }); });