LG unveils new smartphone with "world's narrowest bezel – 0.7mm" & 5.3 inch Display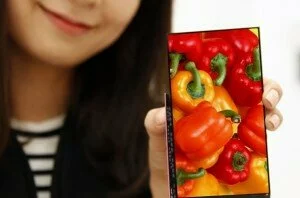 LG unveils 5.3 inch smartphone display with a 0.7mm bezel on the sides. The company says that's the narrowest bezel available for a smartphone screen.
The display panel features a 1920 x 1080 pixel LCD display and uses LG's new "Neo Edge" technology to keep thing thin as well as LG's Advanced In-Cell Touch, or AIT touchscreen technology.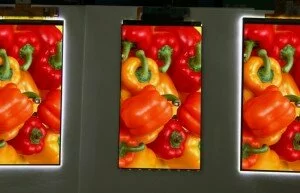 Byeong-koo Kim, Vice President and Head of IT/Mobile Development Group at LG Display said –
"With this innovative product having many advantages, ranging from its narrow 0.7mm bezel and high resolution picture quality to its slim design and touch-embedded solutions, LG Display will continue to lead the growing market for large screen smartphones, meeting the expectations of customers and users by enhancing the quality of devices."
LG isn't the only company working on ultra-thin bezel technology. Sharp already has its almost bezel-less Aquos Crystal smartphone on the market. LG Display will begin mass production of its new smartphone panel in November and will be supplying customers in China first.
{total}
', enableHover: false, enableTracking: true, click: function(api, options){ api.simulateClick(); api.openPopup('facebook'); } }); jQuery('#googleplus').sharrre({ share: { googlePlus: true }, template: '
{total}
', enableHover: false, enableTracking: true, urlCurl: 'https://telenews.in/wp-content/themes/hueman/js/sharrre.php', click: function(api, options){ api.simulateClick(); api.openPopup('googlePlus'); } }); jQuery('#pinterest').sharrre({ share: { pinterest: true }, template: '
{total}
', enableHover: false, enableTracking: true, buttons: { pinterest: { description: 'LG unveils new smartphone with "world's narrowest bezel – 0.7mm" & 5.3 inch Display',media: 'https://telenews.in/wp-content/uploads/2014/10/lg-thin-bezel.jpg' } }, click: function(api, options){ api.simulateClick(); api.openPopup('pinterest'); } }); });