WhatsApp will add voice calling to its product line in Second Quarter of the year
The world's biggest messaging service WhatsApp will add voice calls to its product in the second quarter of this year, its CEO Jan Koum said, days after its blockbuster $19 billion acquisition by Facebook.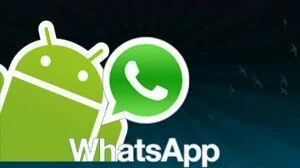 "We are driven by the mission that people should be able to stay in touch anywhere and afford ably. Our goal is to be on every mobile phone in the world," Koum said on Monday, speaking at the Mobile World Congress in Barcelona.
Koum also announced a partnership with KPN's E-Plus under which it will launch a WhatsApp branded mobile service in Germany. "We are working with carriers in established markets to bring value to end users," he said.
{total}
', enableHover: false, enableTracking: true, click: function(api, options){ api.simulateClick(); api.openPopup('facebook'); } }); jQuery('#googleplus').sharrre({ share: { googlePlus: true }, template: '
{total}
', enableHover: false, enableTracking: true, urlCurl: 'https://telenews.in/wp-content/themes/hueman/js/sharrre.php', click: function(api, options){ api.simulateClick(); api.openPopup('googlePlus'); } }); jQuery('#pinterest').sharrre({ share: { pinterest: true }, template: '
{total}
', enableHover: false, enableTracking: true, buttons: { pinterest: { description: 'WhatsApp will add voice calling to its product line in Second Quarter of the year',media: 'https://telenews.in/wp-content/uploads/2014/02/6926c320b6ef40401affc4ff2ef1a3c32.jpg' } }, click: function(api, options){ api.simulateClick(); api.openPopup('pinterest'); } }); });