HTC and Samsung both played same April Fool prank "smartgloves" that make their smartphone experience better
HTC and Samsung have today both thought of "announcing" smartgloves that would make their smartphone experience even better.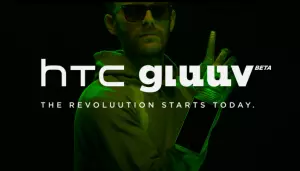 Samsung unveiled the "Samsung Fingers," which it said features an Emo-LED display and a 16-megapixel camera that promise the "best-looking selfies you get your hands on."
"Talk To the Hand: Samsung Fingers offers an innovative way to multitask communication offline. When a user is too engaged in a conversation with a person to add a third person into a communication, the user can have the person talk to the Samsung Fingers while the user enjoys ongoing conversation uninterrupted. Samsung Fingers will record and save the third person's content, so that it can be viewed later at will," it said.
Meanwhile, HTC introduced its GluuvBETA, which it said is designed to seamlessly integrate with the HTC One.
It said the glove supposedly has features optimized for social networks, and an HD 1080P display – along with an 87.2-megapixel camera, "curating life's special moments is as simple as a well-placed fist bump."
{total}
', enableHover: false, enableTracking: true, click: function(api, options){ api.simulateClick(); api.openPopup('facebook'); } }); jQuery('#googleplus').sharrre({ share: { googlePlus: true }, template: '
{total}
', enableHover: false, enableTracking: true, urlCurl: 'https://telenews.in/wp-content/themes/hueman/js/sharrre.php', click: function(api, options){ api.simulateClick(); api.openPopup('googlePlus'); } }); jQuery('#pinterest').sharrre({ share: { pinterest: true }, template: '
{total}
', enableHover: false, enableTracking: true, buttons: { pinterest: { description: 'HTC and Samsung both played same April Fool prank "smartgloves" that make their smartphone experience better',media: 'https://telenews.in/wp-content/uploads/2014/04/screen-shot-2014-03-31-at-10-17-08-pm.png' } }, click: function(api, options){ api.simulateClick(); api.openPopup('pinterest'); } }); });