Indian Air Force launched 3D game on Android 'Guardians of the Skies' to attract youth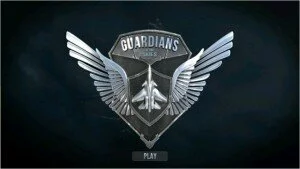 The Indian Air Force launched its first video game for mobile devices—Guardians of the Skies. The game is currently available for download on Android devices.
IAF officials said -
"The game, which will be freely available from July 3 across Android, iOS and Windows platforms on mobile phones, is aimed at children between ages 14 and 18 and to encourage them to join the Air Force."
Guardians of the Skies showcases the the Air Force might in the virtual world. It is a realistic air combatting game, which puts you in charge of the Air Force and you'll have to take on the enemies in combat. The story revolves around a fictional enemy country, Zaruzia, which is planning to wage war against India. In this game players can carry out virtual attacks on enemy targets flying a Su-30MKI combat aircraft.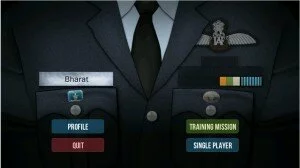 The mobile game will be released in two phases under which one training mission and two operational missions would be released in the first phase while players will get to carry out eight virtual operational missions under the second phase.
{total}
', enableHover: false, enableTracking: true, click: function(api, options){ api.simulateClick(); api.openPopup('facebook'); } }); jQuery('#googleplus').sharrre({ share: { googlePlus: true }, template: '
{total}
', enableHover: false, enableTracking: true, urlCurl: 'https://telenews.in/wp-content/themes/hueman/js/sharrre.php', click: function(api, options){ api.simulateClick(); api.openPopup('googlePlus'); } }); jQuery('#pinterest').sharrre({ share: { pinterest: true }, template: '
{total}
', enableHover: false, enableTracking: true, buttons: { pinterest: { description: 'Indian Air Force launched 3D game on Android 'Guardians of the Skies' to attract youth',media: 'https://telenews.in/wp-content/uploads/2014/07/Guardians-of-the-Skies-1-e1404407746513.jpg' } }, click: function(api, options){ api.simulateClick(); api.openPopup('pinterest'); } }); });