Sony emerged as second largest smartphone brand in India
Japanese electronics giant Sony has overtaken Apple to become the second largest smartphone brand in India in terms of value sales, boosted by its increased focus on the mid-range (Rs 10,000 – Rs 20,000) smartphone segment.
According to an IDC report, Sony increased its value share of the Indian smartphone market to 9.1 per cent in the October-December quarter of 2013. Value share of its chief rival Apple on the other hand stood at just 7 per cent, while Korea's Samsung dominated the market with a 43 per cent value share.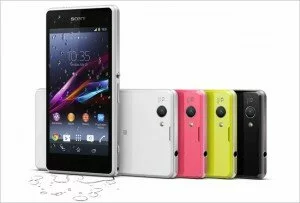 "Some of the top selling models for Sony are Xperia M Dual and Xperia C priced in this bracket, which is one of the fastest growing segments in the Indian smartphone market," IDC India senior market analyst Manasi Yadav told the publication.
Nokia's entry into the Android market with the Nokia X smartphone series, and Apple reintroducing the iPhone 4 which falls under Rs 20,000 might affect the company's value share in the first quarter of 2014. In addition to that, Micromax's new range of Canvas phones too are expected to have affected the market for Sony in the January-March quarter of 2014.
{total}
', enableHover: false, enableTracking: true, click: function(api, options){ api.simulateClick(); api.openPopup('facebook'); } }); jQuery('#googleplus').sharrre({ share: { googlePlus: true }, template: '
{total}
', enableHover: false, enableTracking: true, urlCurl: 'https://telenews.in/wp-content/themes/hueman/js/sharrre.php', click: function(api, options){ api.simulateClick(); api.openPopup('googlePlus'); } }); jQuery('#pinterest').sharrre({ share: { pinterest: true }, template: '
{total}
', enableHover: false, enableTracking: true, buttons: { pinterest: { description: 'Sony emerged as second largest smartphone brand in India',media: 'https://telenews.in/wp-content/uploads/2014/02/Sony-logo.jpg' } }, click: function(api, options){ api.simulateClick(); api.openPopup('pinterest'); } }); });