Huawei uncovered 3 new smartphones Honor 3C, Ascend G750 and G6 in India
Huawei India has just launched the Ascend G6, the Ascend G750 as well as the Honor 3C earlier today. All three handsets will serve the midrange segment with a moderate price tag to attract potential buyers.
Huawei being the principal sponsor of the IPL cricket team Royal Challengers Bangalore, the handsets were launched by team captain Virat Kohli, and team members AB de Villiers and Yuvraj Singh. Ascend G750 is priced at Rs.24,999, while Ascend G6 costs Rs.16,999.
Victor Shanxin, President, Huawei Consumer Business Group, India, said -
"In India, we see a great potential and the launch of these three smartphones will further strengthen our presence. We are now ranked number three globally in terms of smartphone shipments, and our brand recognition is growing steadily in key regions."
The Honor 3C is designed especially for the college-goers with features such as 5 MP front camera, 22 mm wide angle lens and 1.4 µm sensor for perfect selfies complimented with an excellent rear 8 MP BSI camera.
Specifications of Honor 3C are -
Display: 5-inch, qHD 720×1280 pixels
Processor: 1.3 GHz, quad-core Snapdragon 200
Memory: 2 GB of RAM
Internal Storage: 4GB expandable up to 32 GB
Dimensions: 139.5mm x 71.4mm x 9.2mm
Weight: 140 gm
Cameras: 8MP rear, 5MP front
Battery: 2300 mAh
OS: Android 4.2.2 with Emotion UI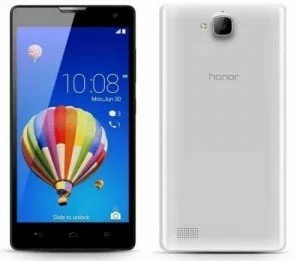 Specifications of Huawei Ascend G6 are -
Display: 4.5-inch, qHD 960×540 pixels
Processor: 1.2GHz, quad-core Snapdragon 200
Memory: 1GB of RAM
Internal storage: 4GB expandable up to 32 GB
Dimensions : 130mm x 65mm x 7.5mm
Weight: 115 gms
Cameras: 8MP rear, 5MP front
Battery: 2000 mAh
OS: Android 4.3 with Emotion UI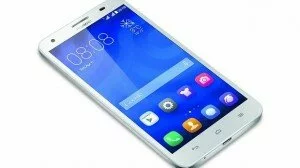 Specifications of Huawei Ascend G750 are -
 Display: 5.5-inch, 1280x720p HD
Processor: 1.7GHz octa-core, MediaTek
Memory: 2GB of RAM
Internal Storage :8GB expandable up to 32 GB
Battery: 3000 mAh
Dimensions: 149.5mm x 77.4mm x 8.9mm
Weight: 162 gms
Cameras: 13MP rear, 5MP front
OS: Android 4.2 with Emotion UI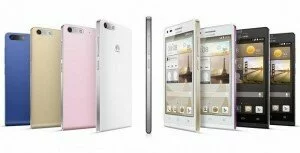 {total}
', enableHover: false, enableTracking: true, click: function(api, options){ api.simulateClick(); api.openPopup('facebook'); } }); jQuery('#googleplus').sharrre({ share: { googlePlus: true }, template: '
{total}
', enableHover: false, enableTracking: true, urlCurl: 'https://telenews.in/wp-content/themes/hueman/js/sharrre.php', click: function(api, options){ api.simulateClick(); api.openPopup('googlePlus'); } }); jQuery('#pinterest').sharrre({ share: { pinterest: true }, template: '
{total}
', enableHover: false, enableTracking: true, buttons: { pinterest: { description: 'Huawei uncovered 3 new smartphones Honor 3C, Ascend G750 and G6 in India',media: 'https://telenews.in/wp-content/uploads/2014/05/ascendg6.jpg' } }, click: function(api, options){ api.simulateClick(); api.openPopup('pinterest'); } }); });