LG confirmed Android 4.4.2 KitKat update for for L9 II, G Pro Lite and Optimus G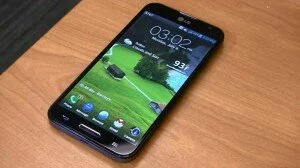 LG announced official Android 4.4.2 KitKat update is available for the LG Optimus G, G Pro Lite and L9 II smartphones.
KitKat Android update will bring changes as -
Restyled status and navigation bars
New full-screen mode
Stronger security
Battery performance improvements
Google Cloud Printer support
Enhanced processing speed
"LG will start seeding Android 4.4.2 KitKat update for the Optimus L9 II in the coming weeks. LG G Pro Lite is expected to receive the Android 4.4.2 KitKat update during the second quarter of the year and Optimus G is slated for the same upgrade in the third quarter of 2014."
After your get the update you will be amazed by the amount of things that were changed since Jelly Bean. From now on your phone's navigation bar looks different as its design has been revamped, you will also get new white status bar icons along with it being transparent now, a brand new immersive full-screen mode for apps and video games, better battery life, improved security, Google Cloud Print support, faster UI and processing speed.
{total}
', enableHover: false, enableTracking: true, click: function(api, options){ api.simulateClick(); api.openPopup('facebook'); } }); jQuery('#googleplus').sharrre({ share: { googlePlus: true }, template: '
{total}
', enableHover: false, enableTracking: true, urlCurl: 'https://telenews.in/wp-content/themes/hueman/js/sharrre.php', click: function(api, options){ api.simulateClick(); api.openPopup('googlePlus'); } }); jQuery('#pinterest').sharrre({ share: { pinterest: true }, template: '
{total}
', enableHover: false, enableTracking: true, buttons: { pinterest: { description: 'LG confirmed Android 4.4.2 KitKat update for for L9 II, G Pro Lite and Optimus G',media: 'https://telenews.in/wp-content/uploads/2014/05/LG-Optimus-G-Pro-Android-4.4.2-KitKat-OTA-Update-Rolled-Out-for-ATT-Users-600x340.jpg' } }, click: function(api, options){ api.simulateClick(); api.openPopup('pinterest'); } }); });