MTS launched Blaze 5.0 smartphone in India for Rs 10,999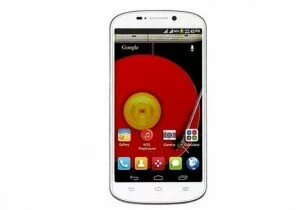 MTS announced the launch of Blaze 5.0 Smartphone – an EVDO + GSM dual SIM Smartphone powered by Qualcomm Snapdragon processor for Rs. 10,999 and is bundled with 100,000 MB of data valid for one year.
Leonid Musatov, Chief Marketing & Sales Officer – MTS India said -
"Smartphones today are one of the biggest drivers of data consumption in the country. Given this reality, MTS India is focused on introducing products and services that are built for a fantastic data experience. Our latest Smartphone – Blaze 5.0 sports a 5 inch screen, which is an ideal screen size for multimedia and mobile gaming. Blaze 5.0 has been powered by the best in class Qualcomm S4 QUAD CORE Processor and has been exclusively designed to cater to the Internet Generation."
Specifications of MTS Blaze 5.0 are -
Display – 5 inch
Processor – 1.2 GHz quad-core Qualcomm Snapdragon
Front Camera – 0.3 megapixel
Resolution – 480×854 pixels
RAM – 1GB
OS – 4.1 Jelly Bean
Storage – 4 GB expandable up to 32 GB
Rear Camera – 8-megapixel
Battery capacity – 2500mAh
It will be launched in 9 telecom circles – Delhi, Rajasthan, Gujarat, Karnataka, Kerala, Tamil Nadu, UP West, West Bengal and Kolkata. The smartphone also boasts of some exclusive apps such as MTS Playground, MTS TV and MTS Wizard. The 100,000 MB data pack which is valid for one year can be activated by users at a cost of Rs 198 over that of the phone.
{total}
', enableHover: false, enableTracking: true, click: function(api, options){ api.simulateClick(); api.openPopup('facebook'); } }); jQuery('#googleplus').sharrre({ share: { googlePlus: true }, template: '
{total}
', enableHover: false, enableTracking: true, urlCurl: 'https://telenews.in/wp-content/themes/hueman/js/sharrre.php', click: function(api, options){ api.simulateClick(); api.openPopup('googlePlus'); } }); jQuery('#pinterest').sharrre({ share: { pinterest: true }, template: '
{total}
', enableHover: false, enableTracking: true, buttons: { pinterest: { description: 'MTS launched Blaze 5.0 smartphone in India for Rs 10,999',media: 'https://telenews.in/wp-content/uploads/2014/06/blaze.jpg' } }, click: function(api, options){ api.simulateClick(); api.openPopup('pinterest'); } }); });