Specifications of Google's Upcoming LG-made Smartwatch leaked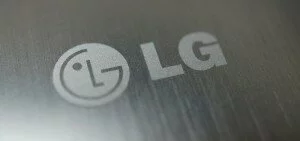 It was reported last month that Google would release a smartwatch SDK here in March.Today, specs have reportedly leaked for an upcoming LG-made smartwatch from Google, with specs that won't blow you away, but should be just fine for Google's first rendition of smartwatch.
The new specs show a device with a 1.65-inch screen, with a screen resolution of 280 pixels by 280 pixels, which makes for a display density of 240. It also has 512MB of RAM on board, alongside 4GB of storage, which makes it roughly equivalent in many ways to a low-end smartphone. The processor is still a mystery, but based on these stats we can also see that it has a slightly less high-resolution screen that the Samsung Galaxy Gear 2, and the same amount of RAM and internal storage.
The smartwatch from Google is expected to be integrated with Google Now, the company's voice assistant that gives users almost all information from web browsing to weather updates to traffic forecasts.
{total}
', enableHover: false, enableTracking: true, click: function(api, options){ api.simulateClick(); api.openPopup('facebook'); } }); jQuery('#googleplus').sharrre({ share: { googlePlus: true }, template: '
{total}
', enableHover: false, enableTracking: true, urlCurl: 'https://telenews.in/wp-content/themes/hueman/js/sharrre.php', click: function(api, options){ api.simulateClick(); api.openPopup('googlePlus'); } }); jQuery('#pinterest').sharrre({ share: { pinterest: true }, template: '
{total}
', enableHover: false, enableTracking: true, buttons: { pinterest: { description: 'Specifications of Google's Upcoming LG-made Smartwatch leaked',media: 'https://telenews.in/wp-content/uploads/2014/03/google-smartwatch.jpg' } }, click: function(api, options){ api.simulateClick(); api.openPopup('pinterest'); } }); });