Apple set to acquire headphone maker Beats Electronics for a reported $3.2 billion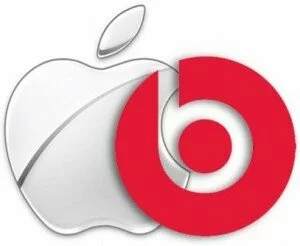 Apple is close to a deal to acquire Beats Electronics. Beats is the maker of the popular Beats headphones, as well as the music service, Beats Music.
Under the supposed deal, Apple will acquire Beats' streaming music service, which launched this year, and its audio equipment business, which includes its brand of headphones and audio equipment. The Beats management team will report to Mr Cook, said people familiar with the deal. Apple and Beats declined to comment.
Apple already sells Beats products in its retail stores, and just last month Beats began offering a way to subscribe to its streaming music service using Apple's in-app purchase, something that gives Apple a cut of its subscription revenue.
At over $3 billion, the Beats acquisition would be a major departure for Apple, which under Steven P. Jobs, its co-founder, favored smaller deals. However, Timothy D. Cook, who took over as chief executive of the company shortly before Jobs died in 2011, has been vocal about the company's acquisitions and the strategy behind them. In its most recent earnings call, Mr. Cook said that Apple had acquired 24 companies in the last 18 months.
Mr. Cook said -
"We are expanding Apple's products and services into new categories, and we are not going to under invest in this business," "We don't have a rule that says we can't spend a lot or whatever, We'll spend what we think is a fair price."
{total}
', enableHover: false, enableTracking: true, click: function(api, options){ api.simulateClick(); api.openPopup('facebook'); } }); jQuery('#googleplus').sharrre({ share: { googlePlus: true }, template: '
{total}
', enableHover: false, enableTracking: true, urlCurl: 'https://telenews.in/wp-content/themes/hueman/js/sharrre.php', click: function(api, options){ api.simulateClick(); api.openPopup('googlePlus'); } }); jQuery('#pinterest').sharrre({ share: { pinterest: true }, template: '
{total}
', enableHover: false, enableTracking: true, buttons: { pinterest: { description: 'Apple set to acquire headphone maker Beats Electronics for a reported $3.2 billion',media: 'https://telenews.in/wp-content/uploads/2014/05/apple-buying-beats-headphones.jpg' } }, click: function(api, options){ api.simulateClick(); api.openPopup('pinterest'); } }); });