Apple pulls out iPhone 4 from Indian Market just 4 months after relaunch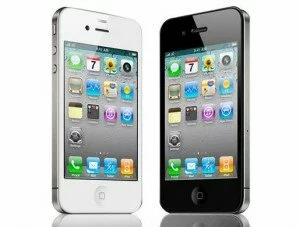 Apple has pulled the iPhone 4 from India just 4 months after relaunch as the global average selling prices of the iPhone dropped by $41 in the quarter ending March. Its only phone priced below Rs 20,000.
After resuming production of the iPhone 4 to compete in emerging markets such as India, Brazil, and China, Apple has decided to halt sales of the 2010 handset and push the 4S instead. One of the cited reasons was the poor performance of iOS 7 on the iPhone 4.
Himanshu Chakrawarti, CEO of The Mobile Store said -
"With the buyback offer, iPhone 4s is now Apple's largest selling model by the number of units sold and also amongst our top five selling models,"
Apple, for the second time, has pulled the iPhone 4 out of circulation in India as well as other soft markets like Brazil, China, and Indonesia. The phone, which sold for approximately $333 USD in India, has either fully run its course or Apple has realized that no one really wants a four-year old phone, especially after its been discontinued in other parts of the world for almost a year.
The re-launch of the iPhone 4 in India has helped Apple become the third largest player in the country's mobile market in terms of value. Despite this the company controls just 2.4 per cent share of the market during the January-March quarter.
{total}
', enableHover: false, enableTracking: true, click: function(api, options){ api.simulateClick(); api.openPopup('facebook'); } }); jQuery('#googleplus').sharrre({ share: { googlePlus: true }, template: '
{total}
', enableHover: false, enableTracking: true, urlCurl: 'https://telenews.in/wp-content/themes/hueman/js/sharrre.php', click: function(api, options){ api.simulateClick(); api.openPopup('googlePlus'); } }); jQuery('#pinterest').sharrre({ share: { pinterest: true }, template: '
{total}
', enableHover: false, enableTracking: true, buttons: { pinterest: { description: 'Apple pulls out iPhone 4 from Indian Market just 4 months after relaunch',media: 'https://telenews.in/wp-content/uploads/2014/05/iphone-4-500x333.jpg' } }, click: function(api, options){ api.simulateClick(); api.openPopup('pinterest'); } }); });