WhatsApp is back in Windows phone with new features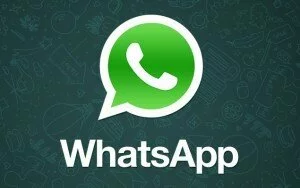 WhatsApp, now owned by Facebook, has over 500 million users and is available on iPhone, Android, BlackBerry, Nokia S40, Nokia Symbian and, until recently, Windows Phone. The popular messaging app was abruptly pulled from the Windows Phone store a couple of weeks ago because of some "technical issues".
Microsoft revealed that it was actively working with WhatsApp to bring back the messaging app. Microsoft stated that the technical issue was how Windows Phone 8 Update 3 handled notifications and that affected WhatsApp. Not only does the app return, but it comes with a few new features.
Statement said -
"WhatsApp chose to unpublish their app from the Windows Phone Store after discovering an issue with how notifications are being handled on Windows Phone 8, Update 3. We are working closely with WhatsApp to resolve the issue quickly. Thank you for your patience and sorry for the inconvenience."
New Updates are -
Chat backgrounds
Broadcast lists
Privacy settings
Media auto-download settings
Custom notification tones
Various enhancements and bug fixes
{total}
', enableHover: false, enableTracking: true, click: function(api, options){ api.simulateClick(); api.openPopup('facebook'); } }); jQuery('#googleplus').sharrre({ share: { googlePlus: true }, template: '
{total}
', enableHover: false, enableTracking: true, urlCurl: 'https://telenews.in/wp-content/themes/hueman/js/sharrre.php', click: function(api, options){ api.simulateClick(); api.openPopup('googlePlus'); } }); jQuery('#pinterest').sharrre({ share: { pinterest: true }, template: '
{total}
', enableHover: false, enableTracking: true, buttons: { pinterest: { description: 'WhatsApp is back in Windows phone with new features',media: 'https://telenews.in/wp-content/uploads/2014/06/0.jpg' } }, click: function(api, options){ api.simulateClick(); api.openPopup('pinterest'); } }); });