Spice launched Fire One running on Firefox OS in India for Rs 2,299, Intex lined up for next week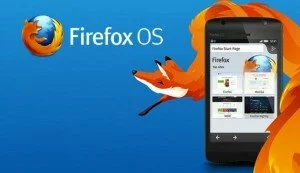 Mozilla along with Spice Mobility has launched its first Firefox mobile OS based Spice Fire One Mi – FX1 smartphone with dual SIM support for Rs 2,299.
Prashant Bindal, Chief Executive Officer, Spice Mobility Ltd, said -
"This is a step towards enabling the dreams of the small town masses of connecting with their aspirations through affordable smartphones. With the ultra-low cost Spice Fire One, we at Spice, aim to convert the feature phone users into smartphone users, thereby, aiding them with the power of internet. Our intentions are clearly to synthesize technology and style in our products and make them available at affordable prices. This partnership with Mozilla showcases our commitment to providing the best technological innovations first hand to our customers. This joint undertaking with Mozilla is a breakthrough in product offering and a brand new concept for smartphones."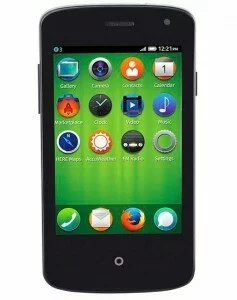 Specifications of Fire One Mi-Fx1 are -
Display – 3.5 inch
Resolution – 480 x 320 pixels
Processor – 1.0 GHz
Rear Camera – 2 MP
Front Camera – 1.3 MP
OS – Firefox OS
It comes with Adaptive App Search or the Single Window Search which allows users to find all relevant information and apps available on the web together at a single click.
Intex is also looking forward to launch its first Firefox smartphone called Cloud FX on August 25. The price of Cloud FX could be under Rs. 2000.
{total}
', enableHover: false, enableTracking: true, click: function(api, options){ api.simulateClick(); api.openPopup('facebook'); } }); jQuery('#googleplus').sharrre({ share: { googlePlus: true }, template: '
{total}
', enableHover: false, enableTracking: true, urlCurl: 'https://telenews.in/wp-content/themes/hueman/js/sharrre.php', click: function(api, options){ api.simulateClick(); api.openPopup('googlePlus'); } }); jQuery('#pinterest').sharrre({ share: { pinterest: true }, template: '
{total}
', enableHover: false, enableTracking: true, buttons: { pinterest: { description: 'Spice launched Fire One running on Firefox OS in India for Rs 2,299, Intex lined up for next week',media: 'https://telenews.in/wp-content/uploads/2014/08/firefox.jpg.pagespeed.ce_.1-rZmxoMxp.jpg' } }, click: function(api, options){ api.simulateClick(); api.openPopup('pinterest'); } }); });