Nokia launched Lumia930, Lumia 830, and Lumia 730 Dual SIM smartphones in India
Microsoft has launched three new Lumia smartphones – the Lumia 730, 830, 930 – in India. The dual-SIM Lumia 730 carries a price tag of Rs 15,299, while the Lumia 830 and 930 are priced at Rs 28,799 and Rs 38,649, respectively.
All three devices will come with an additional 1TB of free space on Microsoft's One Drive, which will be free of cost for the first six months, and then chargeable at the rate of Rs 125 per month. These devices run the Windows Phone 8.1, offering features such as Cortana, Live folders, Apps Corner, and SMS merge and forwarding which lets users select individual text messages to either delete or copy- paste into a new message.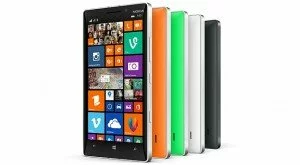 Specifications of Nokia 930 are -
Display – 5.00-inch
Processor – 2.2GHz
Front Camera – 1.2-megapixel
Resolution – 1080×1920 pixels
RAM – 2GB
OS – Windows Phone 8.1
Storage – 32GB
Rear Camera – 20-megapixel
Battery – 2420mAh
Specifications of Nokia 830 are -
Display – 5.00-inch
Processor – 1.2GHz
Front Camera – 0.9-megapixel
Resolution – 720×1280 pixels
RAM – 1GB
OS – Windows Phone 8.1
Storage – 16GB
Rear Camera – 10-megapixel
Battery – 2200mAh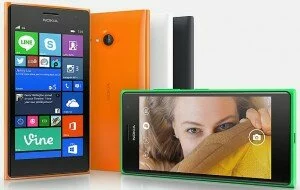 Specifications of Nokia 730 are -
Display – 4.70-inch
Processor – 1.2GHz
Front Camera – 5-megapixel
Resolution – 720×1280 pixels
RAM – 1GB
OS – Windows Phone 8.1
Storage – 8GB
Rear Camera – 6.7-megapixel
Battery – 2220mAh
{total}
', enableHover: false, enableTracking: true, click: function(api, options){ api.simulateClick(); api.openPopup('facebook'); } }); jQuery('#googleplus').sharrre({ share: { googlePlus: true }, template: '
{total}
', enableHover: false, enableTracking: true, urlCurl: 'https://telenews.in/wp-content/themes/hueman/js/sharrre.php', click: function(api, options){ api.simulateClick(); api.openPopup('googlePlus'); } }); jQuery('#pinterest').sharrre({ share: { pinterest: true }, template: '
{total}
', enableHover: false, enableTracking: true, buttons: { pinterest: { description: 'Nokia launched Lumia930, Lumia 830, and Lumia 730 Dual SIM smartphones in India',media: 'https://telenews.in/wp-content/uploads/2014/10/nokia_lumia_930_nokia.jpg' } }, click: function(api, options){ api.simulateClick(); api.openPopup('pinterest'); } }); });