Apple's bid on sales ban against Samsung smartphones got rejected
Apple requested an injunction to prevent Samsung from selling its Galaxy line of smartphones and tablets in United States. Apple stated that the 23 products violated three of its multi touch software patents, including the scroll-back, tap-to-zoom, and pinch-to-zoom patents.
Apple Inc failed to prove that the South Korean company's patent infringement caused irreparable harm to Apple sales.
Apple's request to ban an array of Samsung smartphones and tablets was denied by a U.S. District Judge on Thursday.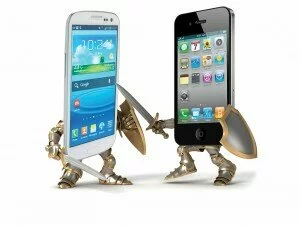 A jury awarded Apple more than $1 billion in damages, but Apple still sought to prevent Samsung from selling the infringing products in the U.S. Though Apples' request was denied, the damages owed to Apple by Samsung were finalized by the judge overseeing the case.
Samsung, meanwhile, argued that Apple was trying to target new Samsung phones in order to instill fear and uncertainty among carriers and retailers.
{total}
', enableHover: false, enableTracking: true, click: function(api, options){ api.simulateClick(); api.openPopup('facebook'); } }); jQuery('#googleplus').sharrre({ share: { googlePlus: true }, template: '
{total}
', enableHover: false, enableTracking: true, urlCurl: 'https://telenews.in/wp-content/themes/hueman/js/sharrre.php', click: function(api, options){ api.simulateClick(); api.openPopup('googlePlus'); } }); jQuery('#pinterest').sharrre({ share: { pinterest: true }, template: '
{total}
', enableHover: false, enableTracking: true, buttons: { pinterest: { description: 'Apple's bid on sales ban against Samsung smartphones got rejected',media: 'https://telenews.in/wp-content/uploads/2014/03/Featured21.jpg' } }, click: function(api, options){ api.simulateClick(); api.openPopup('pinterest'); } }); });