Samsung to launch Galaxy "S5 Prime" with HD Display and aluminium body in June
A Samsung Galaxy S5 Prime release date has been teased, with the QHD display hosting Galaxy S5 to launch in June.
Offering few new details on the upcoming handset, the latest reports have backed up claims that the Samsung Galaxy S5 Prime will play host to a QHD display with a stunning 2560 x 1440 pixel resolution. The standard Galaxy S5 is leading the current smartphone push but features 'just' a 5.1-inch, 1080p Full HD display. The Prime would also be powered by an octa-core Exynos 5430 processor.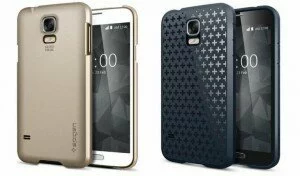 The model umber SM-G906S has appeared in the company's Find My Mobile page as an alternative model of the Galaxy S5, which is the same model number of an unknown device with 2560 x 1440 resolution that once appeared in a GFX Bench benchmark. That's not solid confirmation on its own, but something clearly exists that Samsung is planning to bring into the light soon.
{total}
', enableHover: false, enableTracking: true, click: function(api, options){ api.simulateClick(); api.openPopup('facebook'); } }); jQuery('#googleplus').sharrre({ share: { googlePlus: true }, template: '
{total}
', enableHover: false, enableTracking: true, urlCurl: 'https://telenews.in/wp-content/themes/hueman/js/sharrre.php', click: function(api, options){ api.simulateClick(); api.openPopup('googlePlus'); } }); jQuery('#pinterest').sharrre({ share: { pinterest: true }, template: '
{total}
', enableHover: false, enableTracking: true, buttons: { pinterest: { description: 'Samsung to launch Galaxy "S5 Prime" with HD Display and aluminium body in June',media: 'https://telenews.in/wp-content/uploads/2014/04/samsung-nextgalaxy-teaser.jpg' } }, click: function(api, options){ api.simulateClick(); api.openPopup('pinterest'); } }); });