Huawei Ascend D3 leaks out with minimum Bezels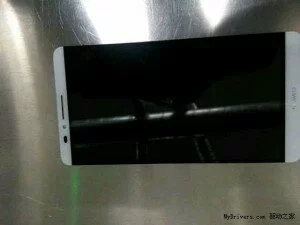 The Huawei Ascend D3 will be a high-end flagship phone with non-existent bezels on the display.
Ascend D3, including a 1080p resolution and an octa-core Kirin 920 CPU by HiSilicon that is reportedly just as powerful as Qualcomm's Snapdragon 801. The smartphone is rumored to be coming to China in June for $469, but an international rollout is also expected sometime thereafter.
Ascend D3 that shows a handset that appears to have virtually no bezels on the sides and slim bezels at the top and bottom.
Ascend D3 will be released in China next month for $470, approximately around Rs 27,500. But, there is no word about international availability as of now.
The Ascend D3 is expected to be released in China next month, costing around $469, and then be rolled out to other markets. Huawei is also rumored to be working on a Quad HD smartphone of its own, but this one is said to arrive no sooner than September.
{total}
', enableHover: false, enableTracking: true, click: function(api, options){ api.simulateClick(); api.openPopup('facebook'); } }); jQuery('#googleplus').sharrre({ share: { googlePlus: true }, template: '
{total}
', enableHover: false, enableTracking: true, urlCurl: 'https://telenews.in/wp-content/themes/hueman/js/sharrre.php', click: function(api, options){ api.simulateClick(); api.openPopup('googlePlus'); } }); jQuery('#pinterest').sharrre({ share: { pinterest: true }, template: '
{total}
', enableHover: false, enableTracking: true, buttons: { pinterest: { description: 'Huawei Ascend D3 leaks out with minimum Bezels',media: 'https://telenews.in/wp-content/uploads/2014/05/huawei-ascend-d3-leak-bezels.jpg' } }, click: function(api, options){ api.simulateClick(); api.openPopup('pinterest'); } }); });