Bharti's Hike messanging app crossed 20 million users mark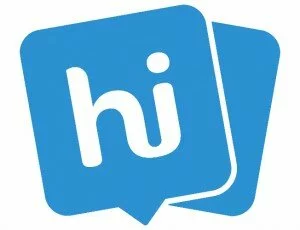 Hike messenger has announced that it has now crossed the 20 million user mark, 18 months after its launch. Hike was launched globally in December 2012 by Bharti Soft Bank and added its first 5 million users in nine months. The app now have 90% users from India and over 80% of its users are under the age of 25.
Hike messenger Head, Kavin Bharti Mittal said -
"India has almost a 100 million active mobile Internet users and that number is growing rapidly every year. That's the market, which we're building for. The rate at which hike messenger has grown in the last 18 months is phenomenal and is a strong testament of the right direction in which the product is steering."
Features of Hike that made it great HIT are -
Allows users to send free instant messages to friends or people in contacts list
Share locations globally.
Share all file formats – Doc, PPT, PDF, MP3 up to a 100 MB each.
Share media such as photos and videos instantly.
Hidden Mode help users keep their private chats hidden from others.
Multiple-Select option to send up to 20 files together.
{total}
', enableHover: false, enableTracking: true, click: function(api, options){ api.simulateClick(); api.openPopup('facebook'); } }); jQuery('#googleplus').sharrre({ share: { googlePlus: true }, template: '
{total}
', enableHover: false, enableTracking: true, urlCurl: 'https://telenews.in/wp-content/themes/hueman/js/sharrre.php', click: function(api, options){ api.simulateClick(); api.openPopup('googlePlus'); } }); jQuery('#pinterest').sharrre({ share: { pinterest: true }, template: '
{total}
', enableHover: false, enableTracking: true, buttons: { pinterest: { description: 'Bharti's Hike messanging app crossed 20 million users mark',media: 'https://telenews.in/wp-content/uploads/2014/06/hike-messenger-20-million.jpg' } }, click: function(api, options){ api.simulateClick(); api.openPopup('pinterest'); } }); });