Oppo launched N1 Mini with 13-Megapixel Swivel Camera in India for Rs. 26,990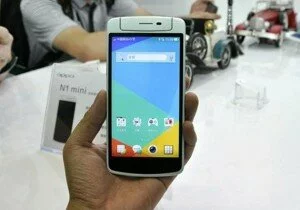 Chinese smartphone manufacturer Oppo has launched the anticipated N1 Mini in India, priced at Rs. 26,990. The smartphone will be available in stores from Monday.
The highlight of the device is its rotating 13-megapixel Sony IMX214 sensor camera with LED flash. According to Oppo, the N1 Mini is able to shoot photos up to 24-megapixel in size when shooting in Ultra-HD mode. The camera can rotate 206-degree, thus eliminating the need for a secondary camera and providing full HD-quality video chat option for users.
Tom Lu, CEO, OPPO India, said -
"Customer orientation is deeply rooted in the culture at OPPO. We strive to give users what they really look for. OPPO N1 Mini stems from this philosophy of ours. It brings to users the unique design and technology for which the OPPO N1 won a lot of accolades, but in a sleeker and more compact body. For OPPO, a fusion of technology and affection has always been the essence of our product design and development. We believe that today's youth will find OPPO N1 Mini as a device that is mini in size and max in fun."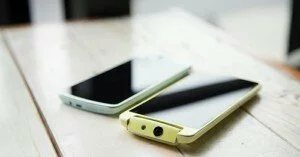 Specifications of Oppo N1 Mini are -
Display – 5.00-inch
Processor – 1.6GHz quad-core Qualcomm Snapdragon 400
Front Camera – No
Resolution – 720×1280 pixels
RAM – 2GB
OS – Android 4.3 Jelly Bean
Storage – 16GB
Rear Camera – 13-megapixel Swivel
Battery – 2140mAh
Dimensions – 148.4×72.2×9.2mm
Weight – 150 grams
Colors Available – White, Yellow and Light Blue
{total}
', enableHover: false, enableTracking: true, click: function(api, options){ api.simulateClick(); api.openPopup('facebook'); } }); jQuery('#googleplus').sharrre({ share: { googlePlus: true }, template: '
{total}
', enableHover: false, enableTracking: true, urlCurl: 'https://telenews.in/wp-content/themes/hueman/js/sharrre.php', click: function(api, options){ api.simulateClick(); api.openPopup('googlePlus'); } }); jQuery('#pinterest').sharrre({ share: { pinterest: true }, template: '
{total}
', enableHover: false, enableTracking: true, buttons: { pinterest: { description: 'Oppo launched N1 Mini with 13-Megapixel Swivel Camera in India for Rs. 26,990',media: 'https://telenews.in/wp-content/uploads/2014/08/oppo_n1_mini_india_launch.jpg' } }, click: function(api, options){ api.simulateClick(); api.openPopup('pinterest'); } }); });