Sony Xperia T3 Smartphone now comes with Free SmartBand & Premium Case worth Rs. 8480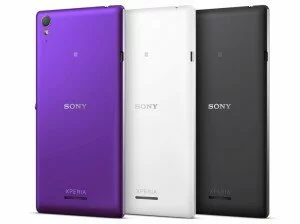 Sony India has introduced a limited period offer for the Xperia T3 in India, after launching it in the country late last month at Rs. 27,990 . The company has announced the Xperia T3 will be bundled with the Sony SmartBand SWR10 fitness tracker and a premium case.
The Japanese electronics giant says the Sony SmartBand SWR10 fitness tracker is priced at Rs. 5,990, while the premium case is worth Rs. 2,490, making the Xperia T3 bundled accessories worth Rs. 8,480. Sony details that the offer is valid till stocks last, and has not given an indication as to the number of units available.
Sony is not content with Xperia T3 sales in India, which is why it is trying to make it more attractive to customers by offering freebies in the form of these accessories.
Specifications of Sony Xperia T3 are -
Display – 5.3-inch IPS LCD capacitive touchscreen
Resolution – 720 pixels
Front Camera – 1.1 megapixel
Rear Camera – 8 megapixel
Battery – 2500 mAh
Internal Storage – 8GB expandable up to 32GB
OS – Android 4.4.2 KitKat
Processor – 1.4GHz quad-core Qualcomm Snapdragon 400
{total}
', enableHover: false, enableTracking: true, click: function(api, options){ api.simulateClick(); api.openPopup('facebook'); } }); jQuery('#googleplus').sharrre({ share: { googlePlus: true }, template: '
{total}
', enableHover: false, enableTracking: true, urlCurl: 'https://telenews.in/wp-content/themes/hueman/js/sharrre.php', click: function(api, options){ api.simulateClick(); api.openPopup('googlePlus'); } }); jQuery('#pinterest').sharrre({ share: { pinterest: true }, template: '
{total}
', enableHover: false, enableTracking: true, buttons: { pinterest: { description: 'Sony Xperia T3 Smartphone now comes with Free SmartBand & Premium Case worth Rs. 8480',media: 'https://telenews.in/wp-content/uploads/2014/08/sony_xperia_t3_official_website.jpg' } }, click: function(api, options){ api.simulateClick(); api.openPopup('pinterest'); } }); });