Motorola 'Shamu' Nexus X Arrives in India soon

Motorola's handset 'Shamu' that is rumoured to be Google's Nexus X was spotted on an Indian import/ export manifest site.
On August 20th, a pair of Motorola Shamu protoypes were imported into India for demo purposes. The information also revealed a model number for the device, the Motorola XT1112. The smartphone was shipped from the United States, and had a declared value of Rs. 34,982.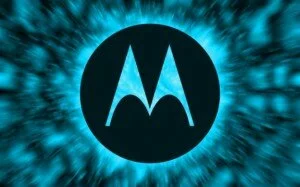 Nexus X top-shelf model comes with a 1440 x 2560 display, a quad-core Snapdragon 805 CPU and an Adreno 420 handling the graphics. The phone apparently will sport a pair of stereo speakers on front, a 13MP rear camera and a 2.1MP front-facing shooter.
Moto X+1 , has also been leaked in a live image flaunting a leather back in black colour and a grey Motorola logo, ahead of the expected official launch on September 4 .
{total}
', enableHover: false, enableTracking: true, click: function(api, options){ api.simulateClick(); api.openPopup('facebook'); } }); jQuery('#googleplus').sharrre({ share: { googlePlus: true }, template: '
{total}
', enableHover: false, enableTracking: true, urlCurl: 'https://telenews.in/wp-content/themes/hueman/js/sharrre.php', click: function(api, options){ api.simulateClick(); api.openPopup('googlePlus'); } }); jQuery('#pinterest').sharrre({ share: { pinterest: true }, template: '
{total}
', enableHover: false, enableTracking: true, buttons: { pinterest: { description: 'Motorola 'Shamu' Nexus X Arrives in India soon',media: 'https://telenews.in/wp-content/uploads/2014/03/google-motorola-moto-x-camera-635.jpg' } }, click: function(api, options){ api.simulateClick(); api.openPopup('pinterest'); } }); });