HTC Nexus 9 With Tegra K1 Spotted in Nvidia Legal Document, Coming in Q3 2014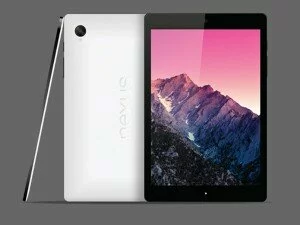 Google has been rumored to launch the HTC-made Nexus 9 in second half of 2014. New details about Google and HTC's much touted tablet have emerged online.
The HTC Nexus 9, expected in the third quarter of 2014, is also expected to use the Tegra K1. The NVIDIA Tegra K1 processor is so powerful that it is being used in products other than smartphones and tablets. The Tegra K1 also powers Google's new Project Tango Development Kit, a tablet computer that will enable users to track and map 3D environments by making over a quarter million 3D measurements every second giving mobile devices a human scale understanding of space and motion.
HTC Nexus 9 is anticipated to come with Android L – which has been rumoured to be named Android Lemon Meringue Pie (LMP).
Specifications of Google Nexus 9 are -
9 inch display
8 megapixel rear camera
3 megapixel front camera
Android L OS
2GB RAM
Two storage variants – 16GB and 32GB
{total}
', enableHover: false, enableTracking: true, click: function(api, options){ api.simulateClick(); api.openPopup('facebook'); } }); jQuery('#googleplus').sharrre({ share: { googlePlus: true }, template: '
{total}
', enableHover: false, enableTracking: true, urlCurl: 'https://telenews.in/wp-content/themes/hueman/js/sharrre.php', click: function(api, options){ api.simulateClick(); api.openPopup('googlePlus'); } }); jQuery('#pinterest').sharrre({ share: { pinterest: true }, template: '
{total}
', enableHover: false, enableTracking: true, buttons: { pinterest: { description: 'HTC Nexus 9 With Tegra K1 Spotted in Nvidia Legal Document, Coming in Q3 2014',media: 'https://telenews.in/wp-content/uploads/2014/09/11-nvidiaaccidentlyconfirmshtcnexus9.jpg' } }, click: function(api, options){ api.simulateClick(); api.openPopup('pinterest'); } }); });