Motorola to begin taking Moto X Gen2 smartphone preorders from today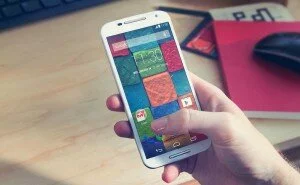 Motorola announced Sunday that the next-generation Moto X smartphone and Moto Hint Bluetooth earpiece will be available for preorder on Tuesday.
If you're willing to spend additional cash, the tech company will also offer the unlocked version via its official website at Motorola.com. This handset version called 'pure edition' is compatible with any SIM cards including T-Mobile, prepaid SIM cards and other cards from other countries. The unlocked Moto X is sporting the price tag of $499.99 for the base model with 16GB of local storage.
Motorola also announced that the Moto 360 will once again be available for purchase in the United States via their website.
The new Moto Maker for the 2nd-generation handset will finally support leather aside from wood, and the site will feature a new 'rendering engine' which features better 'feel' .
{total}
', enableHover: false, enableTracking: true, click: function(api, options){ api.simulateClick(); api.openPopup('facebook'); } }); jQuery('#googleplus').sharrre({ share: { googlePlus: true }, template: '
{total}
', enableHover: false, enableTracking: true, urlCurl: 'https://telenews.in/wp-content/themes/hueman/js/sharrre.php', click: function(api, options){ api.simulateClick(); api.openPopup('googlePlus'); } }); jQuery('#pinterest').sharrre({ share: { pinterest: true }, template: '
{total}
', enableHover: false, enableTracking: true, buttons: { pinterest: { description: 'Motorola to begin taking Moto X Gen2 smartphone preorders from today',media: 'https://telenews.in/wp-content/uploads/2014/09/new-moto-x-20141.jpg' } }, click: function(api, options){ api.simulateClick(); api.openPopup('pinterest'); } }); });