Motorola announced the availability of Walnut finish Moto X in India for Rs 25,999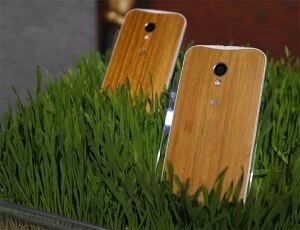 Motorola Mobility has introduced a new edition of the Moto X smartphone in the Indian market. The company has released the Moto X Walnut finished variant in the country for Rs 25,999, a tad higher than Rs 23,999 price of the regular variant.
The Moto X in Walnut is exclusively available from Flipkart. Motorola had already started accepting orders for the wood finish variants of the phone last month and promised to start delivering in the second week of this month.
It truly looks one of a kind and it would be great to feel such a finish on your smartphone. Now this not only increases the number of choices available for the Moto X, but Moto also says that each handset gets a unique walnut finish. While the texture will remain the same, the design pattern on the back will be different on every device.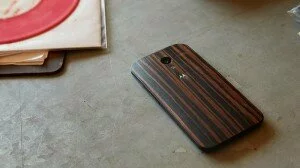 Highlight of Moto X is -
"Customization options it offers"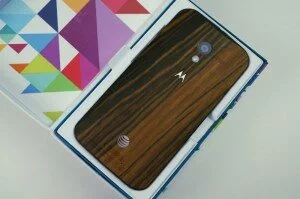 Specifications of Moto X are -
Storage Memory – 16GB storage
Colors Availability – Black, white, blue, turquoise and red
Price – Rs 23,999
OS – Android 4.4 KitKat
Display – 4.7-inch 720p display
Processor – 1.7GHz dual-core CPU
RAM – 2GB
Camera – 10MP with water resistant coating
{total}
', enableHover: false, enableTracking: true, click: function(api, options){ api.simulateClick(); api.openPopup('facebook'); } }); jQuery('#googleplus').sharrre({ share: { googlePlus: true }, template: '
{total}
', enableHover: false, enableTracking: true, urlCurl: 'https://telenews.in/wp-content/themes/hueman/js/sharrre.php', click: function(api, options){ api.simulateClick(); api.openPopup('googlePlus'); } }); jQuery('#pinterest').sharrre({ share: { pinterest: true }, template: '
{total}
', enableHover: false, enableTracking: true, buttons: { pinterest: { description: 'Motorola announced the availability of Walnut finish Moto X in India for Rs 25,999',media: 'https://telenews.in/wp-content/uploads/2014/04/Screen-Shot-2014-01-24-at-1.44.35-PM.png' } }, click: function(api, options){ api.simulateClick(); api.openPopup('pinterest'); } }); });