Next successor "Moto X+1" of Moto X is on the way
Motorola is on the verge of releasing yet another smartphone, called Moto X+1 soon. The news comes from the ever reliable @evleaks.
There's no image of the device itself, so it's not certain whether the branding refers to a smartphone, tablet or perhaps even a smartwatch?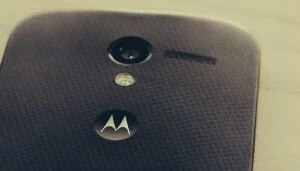 The Motorola Moto X is barely eight months old in the United States, some countries just started selling the device.
The Moto X+1 obviously began its development under the current line of management, so it is not likely the Lenovo will do anything to upset the project timeline for this particular rollout. Lenovo will definitely be interested in bringing some scale to the Moto X+1 however, since the global distribution of the Moto X was not what folks would call smooth. Motorola is in the process of being divested by Google and acquired by Lenovo.
"Moto X+1" name is a codename, if it's the moniker that the next Moto X will go by when it hits store shelves or if this leak is even referring to a new Moto X smartphone.
{total}
', enableHover: false, enableTracking: true, click: function(api, options){ api.simulateClick(); api.openPopup('facebook'); } }); jQuery('#googleplus').sharrre({ share: { googlePlus: true }, template: '
{total}
', enableHover: false, enableTracking: true, urlCurl: 'https://telenews.in/wp-content/themes/hueman/js/sharrre.php', click: function(api, options){ api.simulateClick(); api.openPopup('googlePlus'); } }); jQuery('#pinterest').sharrre({ share: { pinterest: true }, template: '
{total}
', enableHover: false, enableTracking: true, buttons: { pinterest: { description: 'Next successor "Moto X+1" of Moto X is on the way',media: 'https://telenews.in/wp-content/uploads/2014/04/Motorola-Moto-X-Expected-to-Arrive-on-August-1.jpg' } }, click: function(api, options){ api.simulateClick(); api.openPopup('pinterest'); } }); });