LG G3 launched with Quad HD display, laser auto focus on Tuesday in London & New York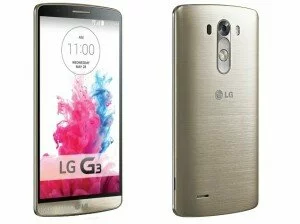 LG has officially launched its much-awaited G3 smartphone at its simultaneous events in New York, London, and San Francisco on Tuesday, with the tag line 'Simple is the New Smart' with another unveiling in Seoul, Singapore and Istanbul.
LG said -
"With G2 being so well regarded, we have high expectations for its successor, as I'm sure you do as well. So to give our newest device a proper introduction in the presence of as many industry influencers as possible, we will be holding unveiling events in six global cities on May 27 and May 28."
LG G3 comes in 5.5-inch screen with 2560 X 1440 pixels and device is powered by Qualcomm Snapdragon 801 processor running at 2.5GHz, a 13MP primary camera with optical image stabilization and laser-assisted autofocus, 2.1MP front camera and 3000mAh battery. The G3 will be available in two versions. One version will have 16GB internal storage and 2GB RAM. The other one will have 32GB internal storage and 3GB RAM. The device runs a modified user interface on top of Android 4.4.2 aka KitKat, the latest version of the operating system.
Key highlights are -
Scratch Resistant
Wireless Charging
IR Sensor for Remote Control
Smart Keyborad
Smart Notice
Knock Code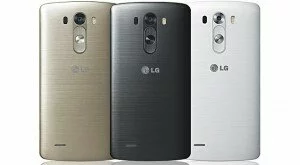 Specifications of LG G3 are -
Display – 5.5 inch IPS LCD
Processor – 2.46 GHz Qualcomm Snapdragon 801
Front Camera – 2.1-megapixel
Resolution – 1440×2560 pixels
RAM – 2GB / 3GB
OS – Android 4.4.2
Storage – 16GB / 32 GB
Rear Camera – 13-megapixel
Battery capacity – 3000mAh
Dimensions – 146.3 x 74.6 x 8.9 mm
Weight – 149 grams
LG said that G3 will go on sale in South Korea from May 28. It will then be rolled out to 170 countries in the coming months. LG has not announced any price for G3.
{total}
', enableHover: false, enableTracking: true, click: function(api, options){ api.simulateClick(); api.openPopup('facebook'); } }); jQuery('#googleplus').sharrre({ share: { googlePlus: true }, template: '
{total}
', enableHover: false, enableTracking: true, urlCurl: 'https://telenews.in/wp-content/themes/hueman/js/sharrre.php', click: function(api, options){ api.simulateClick(); api.openPopup('googlePlus'); } }); jQuery('#pinterest').sharrre({ share: { pinterest: true }, template: '
{total}
', enableHover: false, enableTracking: true, buttons: { pinterest: { description: 'LG G3 launched with Quad HD display, laser auto focus on Tuesday in London & New York',media: 'https://telenews.in/wp-content/uploads/2014/05/3_G3_Colour_Range_low_678x452.jpg' } }, click: function(api, options){ api.simulateClick(); api.openPopup('pinterest'); } }); });