Spice launches SIM enabled smartwatch Spice Smart Pulse M9010 for Rs. 3,999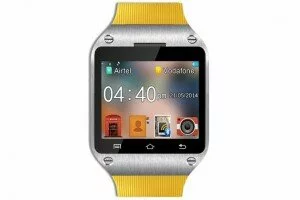 Spice has announced a SIM enabled smartwatch named as Spice Smart Pulse M9010 priced at Rs 3,999. It will be available exclusively from Homeshop18 from July 11.
The Innovative and fashionable Smart Pulse can be used as a standalone phone with its ground breaking dual SIM support. The 4 cm touch screen of the device allows to make the phone functionalities like make and receive call with the free bluetooth headset provided, read and write SMS and browse web.
T M Ramakrishnan, CEO – Devices, Spice Retail Limited said -
"The Smart Pulse is innovative for its dual sim functionality, utilitarian for its Bluetooth pairing and fashionable for the changeable wrist bands that come with it, a unique feature for this category. We, at Spice, gladly announce the take-off of the country's first wearable device in the category which will act as a second screen for your android phones and enhances your existing smartphone's functionality as well. Being the first, among the domestic players, in the Indian market to launch a sim-enabled wearable device, Spice continues to stimulate demand in the market through its product innovations."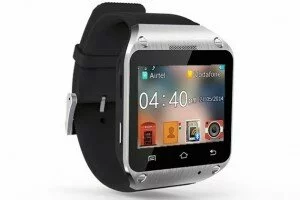 Vikrant Khanna, head, TV Business, HomeShop18 said -
"HomeShop18 is proud to exclusively launch the Spice Smart Pulse M 9010 across its TV, web and mobile platforms. The Dual Sim enabled wearable phone that seamlessly syncs with the existing Android enabled smartphone is available at a never before price to HomeShop18 customers spread across the length and breadth of the country. Our successful alliance with Spice ensures our customers get latest cutting edge products through our multiscreen platforms."
Specifications of Spice Smart Pulse M-9010 are -
Display – 1.5 inch Touchscreen
Resolution – 240 x 320 pixels
Players – Audio and video player
SIM Support – Dual SIM
Camera – Digital camera
Calling Support – Make and Receive calls
Phonebook capacity – 300 + storage on SIM cards
Memory Storage – expandable memory up to 8GB with micro SD Card
Language Support – English and Hindi languages
Battery – 420 mAh
Spice is also including a free Bluetooth headset and two wristbands in the box.
{total}
', enableHover: false, enableTracking: true, click: function(api, options){ api.simulateClick(); api.openPopup('facebook'); } }); jQuery('#googleplus').sharrre({ share: { googlePlus: true }, template: '
{total}
', enableHover: false, enableTracking: true, urlCurl: 'https://telenews.in/wp-content/themes/hueman/js/sharrre.php', click: function(api, options){ api.simulateClick(); api.openPopup('googlePlus'); } }); jQuery('#pinterest').sharrre({ share: { pinterest: true }, template: '
{total}
', enableHover: false, enableTracking: true, buttons: { pinterest: { description: 'Spice launches SIM enabled smartwatch Spice Smart Pulse M9010 for Rs. 3,999',media: 'https://telenews.in/wp-content/uploads/2014/07/Spice-Smart-Pulse-M-90102.jpg' } }, click: function(api, options){ api.simulateClick(); api.openPopup('pinterest'); } }); });