Microsoft Live Lock Screen Beta app now available for Windows Phone 8.1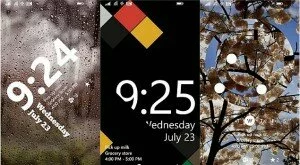 Microsoft has released Live Lock Screen Beta for Windows Phone 8.1 handsets. It was announced at the Build 2014 earlier this year. Since Microsoft has started rolling out Windows Phone 8.1 with Lumia Cyan for Windows Phone 8 handsets, more users can try out this new lockscreen app that lets you choose from 6 new lock screen layouts.
Company Describe app -
"Want to truly personalize your lock screen? Live lock screen lets you choose from 6 new lock screen layouts to add a distinctive touch to your Windows Phone. Each layout has a revamped design for the time, date, and notifications, as well as a unique unlock animation. You can also cycle through multiple background images throughout the day to keep your lock screen fresh—or just get the latest incredible image from Bing every morning."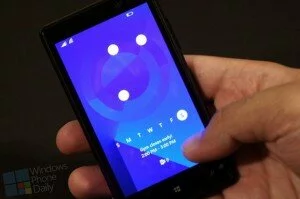 The Live Lock Screen comes with the following features:
Six new lock screen layouts.
Revamped design for time and date notifications within each lock screen layout.
Unique unlock animations.
Automatically change background images at a set time over a day.
Users can also obtain a new image from Bing every day, with the 'daily Bing wallpaper'.
{total}
', enableHover: false, enableTracking: true, click: function(api, options){ api.simulateClick(); api.openPopup('facebook'); } }); jQuery('#googleplus').sharrre({ share: { googlePlus: true }, template: '
{total}
', enableHover: false, enableTracking: true, urlCurl: 'https://telenews.in/wp-content/themes/hueman/js/sharrre.php', click: function(api, options){ api.simulateClick(); api.openPopup('googlePlus'); } }); jQuery('#pinterest').sharrre({ share: { pinterest: true }, template: '
{total}
', enableHover: false, enableTracking: true, buttons: { pinterest: { description: 'Microsoft Live Lock Screen Beta app now available for Windows Phone 8.1',media: 'https://telenews.in/wp-content/uploads/2014/07/live_lock_screen_beta_microsoft.jpg' } }, click: function(api, options){ api.simulateClick(); api.openPopup('pinterest'); } }); });