Microsoft released Changelog of Windows 8.1 Update and Windows RT 8.1 Update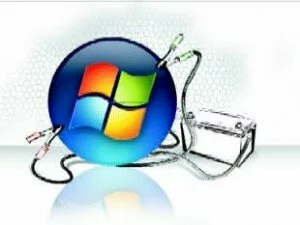 Official changelog provided by Microsoft for Windows Phone 8.1 update 1 (GDR1) include -
OS version – 8.10.14141.167 or 8.10.14147.180
Folders – Folders let you organize your Start screen the way you want. Just push one Tile on top of another one to create a folder and get going.
Messaging – Combine multiple text messages into one, and then forward them to someone else.
Selection – With improved selection, you can now delete multiple calls, messages, or contacts.
Apps Corner – Apps Corner lets you specify apps other people can use on a Windows Phone. Great for individuals and any-sized organizations who want to provide only the essential apps for others to use for work, school, or any other reason.
Alarms – Now you can customize the snooze time for an alarm, and then enjoy a little more shuteye for the time you want.
Accessory apps – Use accessory apps to get notifications from your phone on your smart watch, active phone cover, fitness tracker, or other kinds of accessories.
Internet sharing – Now you can share your cellular data connection over Bluetooth, so you can get an Internet connection on more kinds of devices.
VPN – VPN now supports L2TP, which lets you connect to more VPN services. Whether you connect to a VPN for work or personal use, you can do it on your Windows Phone.
Narrator – Narrator now has touch typing and a way for you to turn off hints for controls and buttons if you don't want them read aloud. Some other improvements to Narrator help you unlock your phone a little more quickly, find and use the Back, Start, and Search buttons more easily, and tell you when your phone screen is on or off.
{total}
', enableHover: false, enableTracking: true, click: function(api, options){ api.simulateClick(); api.openPopup('facebook'); } }); jQuery('#googleplus').sharrre({ share: { googlePlus: true }, template: '
{total}
', enableHover: false, enableTracking: true, urlCurl: 'https://telenews.in/wp-content/themes/hueman/js/sharrre.php', click: function(api, options){ api.simulateClick(); api.openPopup('googlePlus'); } }); jQuery('#pinterest').sharrre({ share: { pinterest: true }, template: '
{total}
', enableHover: false, enableTracking: true, buttons: { pinterest: { description: 'Microsoft released Changelog of Windows 8.1 Update and Windows RT 8.1 Update',media: 'https://telenews.in/wp-content/uploads/2014/03/microsoft-offers-windows-phone-os-free-to-indian-players.jpg' } }, click: function(api, options){ api.simulateClick(); api.openPopup('pinterest'); } }); });