Motorola scheduled event on September 5th in India expect launch of Moto X+1, Moto G2 & Moto 360 Smartwatch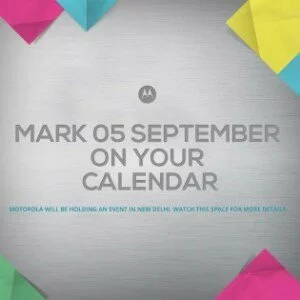 Motorola has begun sending out press invites for its event on September 5th in India. The invite says to "Mark 05 September on your calendar." The event will be held in New Delhi. The invite uses the same colors and design as the invite for the September 4th event in the US where we expect the Moto X+1, Moto G2 and the Moto 360 smartwatch to be launched alongwith some Bluetooth accessories.
Motorola may not have revealed any details; though, the two smartphones that are expected to be launched first at the September 4 event are the successors to the popular Moto X and Moto G – rumoured to be called the Moto X+1 and Moto G2 respectively.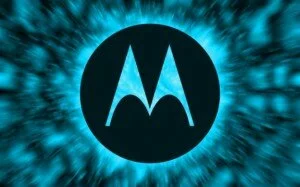 Moto G2 features -
Front-facing speaker like the Moto E
5-inch 720p display
Qualcomm's Snapdragon 400 processor
1GB RAM
Dual-SIM connectivity
Rear camera of 5-megapixels to 8-megapixels and a 2-megapixel front-facing camera
Moto X+1 features -
Qualcomm 8974 processor clocked at 2.45GHz
2GB of RAM
5.2-inch 1080p display
12-megapixel rear camera, 2-megapixel front-facing camera
32GB/64GB internal storage.
Moto 360 Smartwatch features -
1.5-inch LCD display
320 x 290 resolution
205 ppi, a Texas Instruments processor
Built-in pedometer
Heart Rate monitor
Waterproof for 30 minutes in up to 3.3 feet of water
{total}
', enableHover: false, enableTracking: true, click: function(api, options){ api.simulateClick(); api.openPopup('facebook'); } }); jQuery('#googleplus').sharrre({ share: { googlePlus: true }, template: '
{total}
', enableHover: false, enableTracking: true, urlCurl: 'https://telenews.in/wp-content/themes/hueman/js/sharrre.php', click: function(api, options){ api.simulateClick(); api.openPopup('googlePlus'); } }); jQuery('#pinterest').sharrre({ share: { pinterest: true }, template: '
{total}
', enableHover: false, enableTracking: true, buttons: { pinterest: { description: 'Motorola scheduled event on September 5th in India expect launch of Moto X+1, Moto G2 & Moto 360 Smartwatch',media: 'https://telenews.in/wp-content/uploads/2014/02/motorola_logo.jpg' } }, click: function(api, options){ api.simulateClick(); api.openPopup('pinterest'); } }); });