Motorola Droid Turbo Release Date Could Be October 30th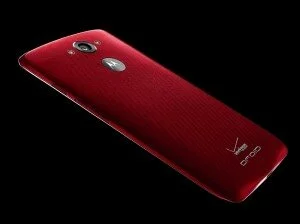 Verizon Wireless and Motorola confirmed the incoming DROID Turbo smartphone for Verizon Wireless with event announcements set for October 28th, as well as the launch of the DroidDoes.com website.
The information regarding the Droid Turbo release date surfaced online courtesy of @motofirmware. It looks like the new smartphone will launch October 30th and if the reports prove true, then the retail stores already have the device in stock.
It seems that the handset will feature a Quad HD (1440 x 2560) resolution display and that it will be underpinned by a Qualcomm Snapdragon 805 chipset with quad-core 2.65 GHz Krait 450 CPU and Adreno 420 GPU. The rumored technical specifications list also includes 32 GB of RAM, 32 GB of native storage, 20 MP primary shooter, and 2 MP selfie camera. The device will most likely run Android 4.4.4 KitKat out of the box, but it will no doubt get updated to Android 5.0 Lollipop as soon as Motorola and Verizon optimize the new Android version for it.
{total}
', enableHover: false, enableTracking: true, click: function(api, options){ api.simulateClick(); api.openPopup('facebook'); } }); jQuery('#googleplus').sharrre({ share: { googlePlus: true }, template: '
{total}
', enableHover: false, enableTracking: true, urlCurl: 'https://telenews.in/wp-content/themes/hueman/js/sharrre.php', click: function(api, options){ api.simulateClick(); api.openPopup('googlePlus'); } }); jQuery('#pinterest').sharrre({ share: { pinterest: true }, template: '
{total}
', enableHover: false, enableTracking: true, buttons: { pinterest: { description: 'Motorola Droid Turbo Release Date Could Be October 30th',media: 'https://telenews.in/wp-content/uploads/2014/10/xmotorola_droid_turbo_back_panel_red_leak_phonearena_droid_landing1.jpg.pagespeed.ic_.gBO48M2sVQ1.jpg' } }, click: function(api, options){ api.simulateClick(); api.openPopup('pinterest'); } }); });