Apple iPhone 5S price slashed to Rs 36,000 in India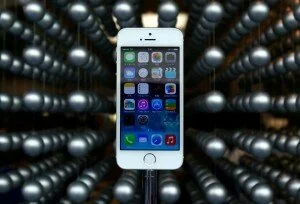 Apple slashing prices for the older-generation iPhones after the launch of the new ones, the iPhone 5C and the iPhone 5S are seeing a further price drop in India. iPhone 5s 16GB variant is now priced at Rs. 44,500 while the maximum retail price of the 32GB variant is now Rs. 49,500.
It is not clear at the moment if Apple plans on introducing a buyback scheme for the iPhone 5S. But judging by the past, Apple could introduce a minimum of Rs 8,000 buyback offer on both the variants, which effectively brings the prices of both the smartphones down to Rs 36,500 and Rs 41,500 respectively. In comparison, the iPhone 5S is already retailing for Rs 38,000 on a few Indian e-commerce sites, but that isn't the official price.
Flipkart has listed the Gold variant of the iPhone 5S 16GB for Rs 36,890.
{total}
', enableHover: false, enableTracking: true, click: function(api, options){ api.simulateClick(); api.openPopup('facebook'); } }); jQuery('#googleplus').sharrre({ share: { googlePlus: true }, template: '
{total}
', enableHover: false, enableTracking: true, urlCurl: 'https://telenews.in/wp-content/themes/hueman/js/sharrre.php', click: function(api, options){ api.simulateClick(); api.openPopup('googlePlus'); } }); jQuery('#pinterest').sharrre({ share: { pinterest: true }, template: '
{total}
', enableHover: false, enableTracking: true, buttons: { pinterest: { description: 'Apple iPhone 5S price slashed to Rs 36,000 in India',media: 'https://telenews.in/wp-content/uploads/2014/09/iphone-5sreut3_660_091014103023.jpg' } }, click: function(api, options){ api.simulateClick(); api.openPopup('pinterest'); } }); });